YOUR BUSINESS IS EVERYTHING TO YOU
Getting it right every day matters – every day. It's time to unlock your potential and meet your challenges head-on.  Whether you oversee a large publicly-traded staffing firm, or a small boutique firm, an outside perspective can help you meet your challenges head-on.  Benefit from our expertise.
Moxie understands your struggles.  The experts at Moxie have been in the trenches. Our unique perspective allows us to shoulder your burden… so you and your top performers can get back to leading your team to a winning performance!  Our team of consultants have spent thousands of hours working with hundreds of staffing firms across the country, from start-up technology recruitment platforms to well-established firms.
When bringing on a new client, we begin by getting to know YOUR business.
We schedule a discovery call to identify key areas of opportunity and make recommendations on the best course of action. We collaborate with colleagues and other industry experts to develop solutions that make sense for YOUR business.
The consulting service can operate on an hourly-as needed basis, or you may purchase pre-paid consulting hours in bulk at a discounted rate. You may also choose to engage Moxie for a specific project. Your Moxie Mentor stands ready to support your needs no matter how large or small.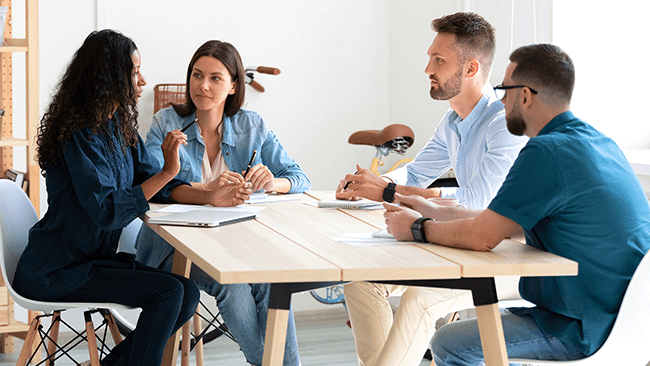 What topics do you cover in consulting?
We cover an expansive list of topics in consulting. If you can think it – chances are we've covered it! From helping put together a business pro-forma for a new startup firm, to providing project oversight for a technology firm looking to develop a new product…we've got you covered! Contact us to discuss your specific needs.
Can you help me figure out KPI's and metrics for my team?
Yep!  And before you ask, yes, we can chat about salaries and ideas for commission structure too.
Are you able to help with industry best practices for agencies?
Yes!  This is an area we pride ourselves in-when one agency looks good, everyone looks good.  It's our goal to ensure that all healthcare staffing agencies are operating under a set of best practices.  We'd love to help you here.
Do you offer on-site consulting services?
Absolutely! Interacting with you and your team in person is extremely helpful in the consultative process. We offer on-site and virtual consulting services.