Welcome to Moxie Mentoring!
The nation's #1 provider of training and expert consulting for Healthcare Staffing Firms.
WHO WE ARE
PICK A PROGRAM
CUSTOM SOLUTIONS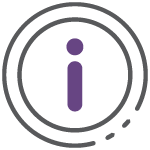 RESOURCES
WHO WE ARE
PICK A PROGRAM
CUSTOM SOLUTIONS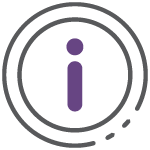 RESOURCES
Moxie is a training & consulting firm that supports travel healthcare staffing agencies nationwide.
Moxie offers an array of hybrid training solutions from Recruiter, Account Management, Compliance, and Leadership to niche consulting and mentoring services.  Moxie is committed to providing firms with a competitive advantage in today's travel healthcare market.  Our programs are unique because we've done the job!  We know what it takes to be effective and drive productivity.
STOP STRESSING, START GROWING
As with anything in business, you don't know what you don't know.  Let us help!  Unleash your potential with expert travel healthcare staffing training, coaching or consulting that saves you time and money today!
TRAINING THAT BOOSTS YOUR PRODUCTION
Our training programs are designed to create results for your business where it matters most – the bottom line. Our specialized programs were developed by proven experts and are tailored to fit the needs of your agency. Upskill your team today.
mentoring THAT BUILDS YOUR POTENTIAL
Our expert-designed programs are 100% customized and tailored to fit your needs. We identify strengths and areas of opportunity to increase your overall success in your role. Expand your possibilities now.
CONSULTING THAT GUIDES TO SUCCESS
Your business is everything to you, and getting it right every day matters. Whether you oversee a large publicly-traded staffing firm, or a small boutique firm, an outside perspective can help you meet your challenges head-on. Benefit from our expertise.